15 Tech Geek Gifts Everyone Will Love
If you're like me, it's always hard trying to find the perfect or unique gift for the Tech Geek friends and family members! Well, I decided I had enough and put together this amazing gift guide list of 15 Tech Geek Gifts that I know that they are going to absolutely love! I hand picked every item on the list, and I think I might have ordered half the things on it! Seriously, wait until you see what I'm talking about when you read the list. There's everything for your favorite Retro video game geek and the passionate Star Wars lovers alike! There is something for everyone in here, including a few that you just might want to have for yourself!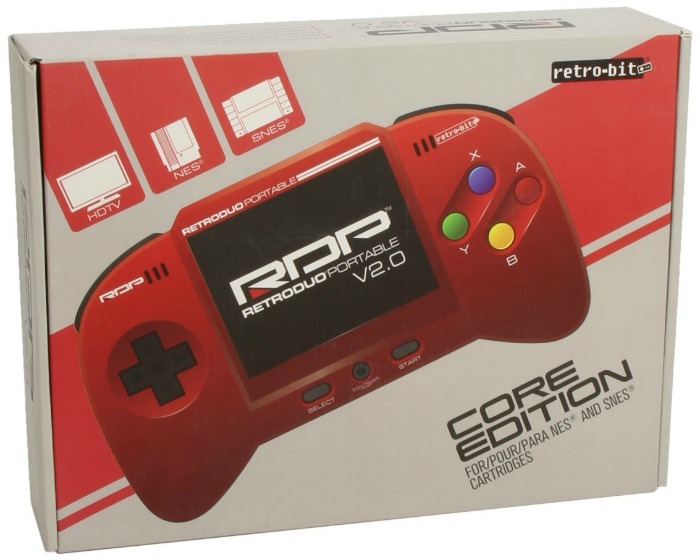 This is portable version of the Retro Duo NES/SNES system. So now you can take your 8-bit NES and 16-bit SNES games on the road! This is one of my favorite things to start with! Of course, I absolutely had to purchase this for myself. I am just so tired of having to blow air and tap my vintage Nintendo machine! The Retro Duo Portable Game System is pretty much the dream configuration for any retro gamer. Not only can you play solo, but it also hooks up to full-sized televisions as well. Use the included port adapter to connect two SNES (or equivalent) controllers.
Product Specifications
• Portable Game Console Plays Old Nintendo SNES and NES Games
• Connects to television for big screen gaming
• Up to 8 hours of game play on a single charge
• Also compatible with Sega Genesis with additional RetroGen Adapter (Not Included)
• System Includes:
Retro Duo Portable Main Unit
Stand Up Dock
AC power adapter: 100-240v input
Standard AV Cable
Dual Controller Port Adapter
Rechargeable lithium-ion batter
RetroPORT Adapter for NES Games
These are vinyl laminated skins, individually cut for each key. Not to be confused with silicon or rubber skins, although a clear silicone skin / cover will work over top of our skins/ decals. Decals for your Apple Keyboards. Modeled after some of the greatest heroes and villains of all time. Apple Wireless and Macbook keyboard Skin. Fits all Macbook keyboards, with the exception of the Mackbook 11″ Air. Does not interfere with the backlit keys that some Macbooks have. If you have a Super Hero lover, then they are going to LOVE this! This makes a great Stocking stuffer, BTW!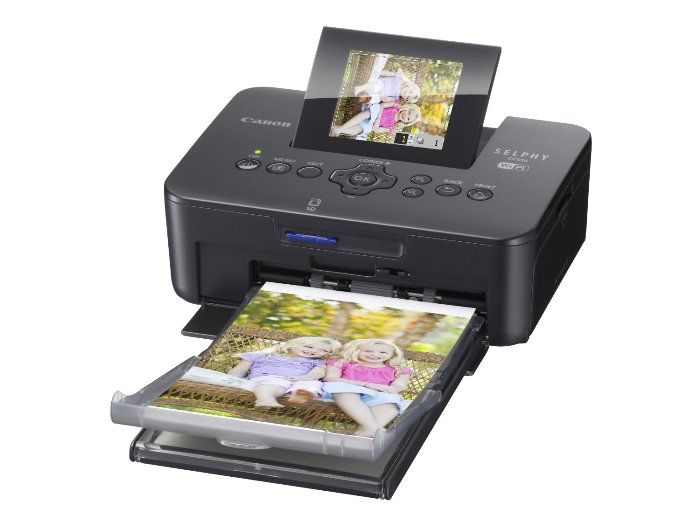 With the Selphy CP910 Wireless Compact Photo Printer, celebrating your special memories has never been more convenient. Lightweight and compact in size, the Selphy CP910 is easy to take just about anywhere. But it's more than just portable; it's also loaded with features, like Portrait Image Optimize, which allows you to relive those cherished moments with beautiful and long-lasting borderless 4" x 6" photo prints. What's more, it's AirPrint enabled, making wireless printing from your iPhone, iPad, or iPod touch almost effortless. No drivers are needed! And Mobile Device Printing allows images on compatible Windows RT devices to be sent directly to the printer as well. Plus, with its new Access Point Mode, the Selphy CP910 allows you to directly connect your wireless camera or smart device without the need of a network.Windows 7 SP1, Windows Vista SP2, Windows XP SP3, and Mac OS X v10.6.8 to v10.9 (Wi-Fi Connection supported in Windows 7 SP1, Windows 8, and Mac OS X v10.6.8 – v10.9). I squealed a little bit with this find! I am in love with the concept of being able to print from my different wireless devices that I have!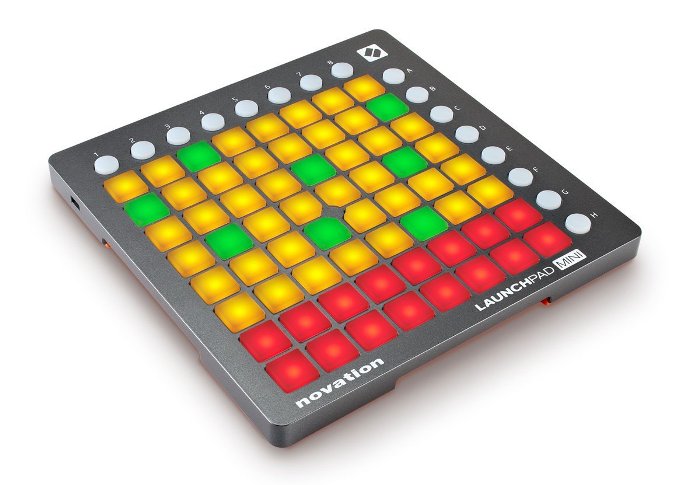 Launchpad Mini is the compact version of the celebrated Novation Launchpad performance controller. Designed for the iPad generation, Launchpad Mini features 64 three-color launch pads that let you play loops, sounds, effects and more to produce and perform music immediately with your iPad, PC or Mac.
Designed to get you making music right out of the box, Launchpad Mini is entirely bus-powered from your iPad, PC, or Mac. It comes with a suite of software, including Ableton Live Lite, for your Mac or PC, plus the Launchpad App for iPad. Launchpad for iPad includes a pre-loaded professional sound library that you can use instantly to create unique performances, turning Launchpad Mini into an integrated performance instrument. In addition to the built-in sounds, you can import additional sound packs or even your own sounds when you need them. Complete your performance with filters and DJ style effects, and then share your creations with the world.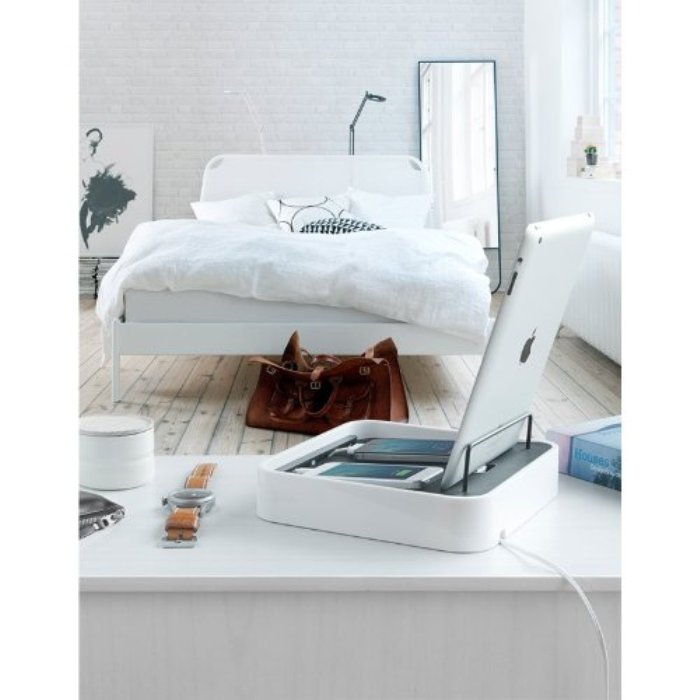 Sanctuary4 A power nap for your devices! More powerful than ever. With exponentially more power, Sanctuary4 has been completely reengineered with a 4-amp charger to give you enough juice to quickly charge up to four devices at once. Tablets welcome. Broad-spectrum chargers often leave tablets out to charge on their own. Sanctuary4 is designed with a discreet, angle-adjustable tablet stand built in, giving you a dedicated space to charge your tablet alongside your other devices, all in one place. Customizable connectivity. BYOC -meaning you Bring Your Own Cables. Sanctuary4 includes 4 USB ports for your choice of connector configurations. One Micro USB cable comes with each Sanctuary4 for your convenience. Timeless. As devices and their associated charging cables come and go, Sanctuary4 can be updated with a simple switch of the cords to keep up with your charging needs.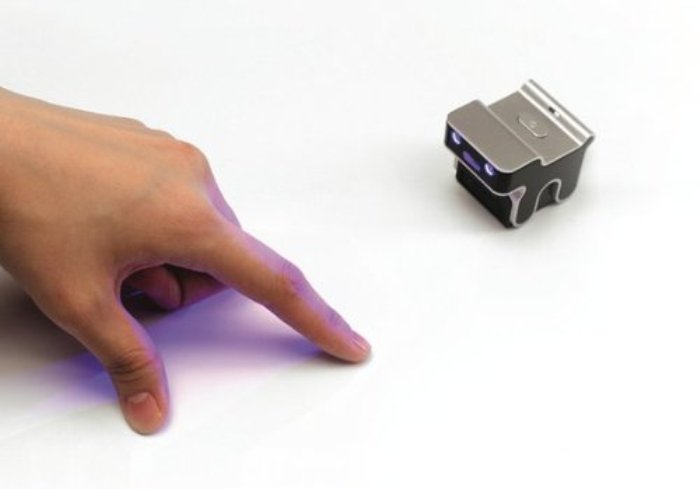 The Celluon evoMouse for Windows/Mac OS X is easy and convenient. Setting up evoMouse is quick and simple and requires very little space. It connects via standard USB port without installing software. In addition to common mouse operations, evoMouse recognizes multiple gestures when connected to supported devices. It allows natural movements and doesn't require pushing around a physical object, evoMouse may help reduce repetitive stress injuries. evoMouse works on any flat surface, requiring very little space. No more pushing around a bulky mouse.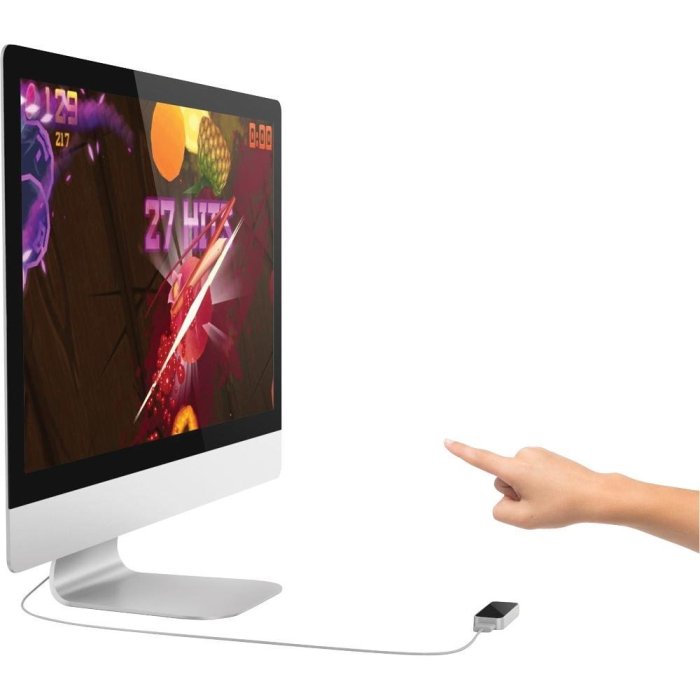 The Leap Motion Controller senses your hands and fingers and follows their every move. It lets them move in all that wide-open space between you and your computer. So you can do almost anything without touching anything. It's the tiny device that just might change the way you use technology! It's a super-wide 150° field of view and a Z-axis for depth. That means you can move your hands in 3D, just like you do in the real world. The Leap Motion Controller can track your movements at a rate of over 200 frames per second. Now THAT'S pretty amazing!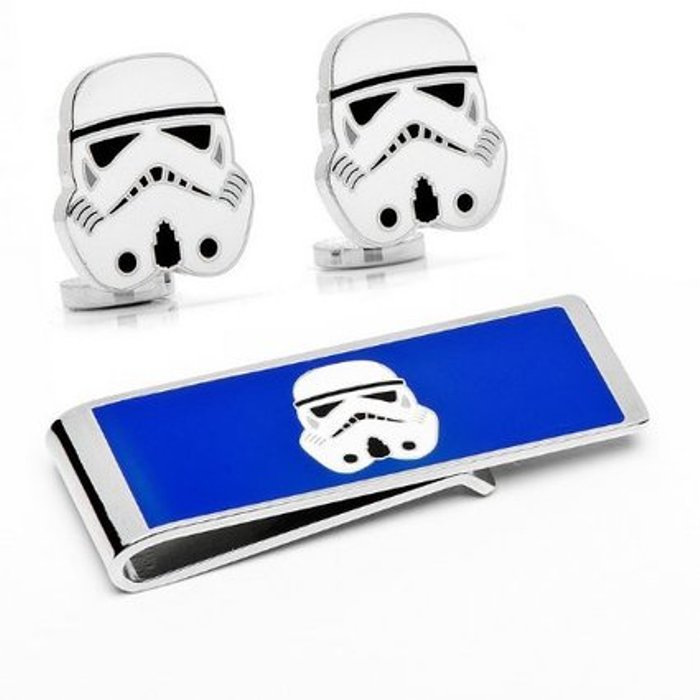 This set is official and fully licensed! This is sure to please any hard core (or as I like to call them…passionate) Star Wars fan. Your cost could be $55.00 instead of $95.00! Get the Amazon.com Store Card and you'll automatically get $40.00 off instantly as a gift card! Learn More!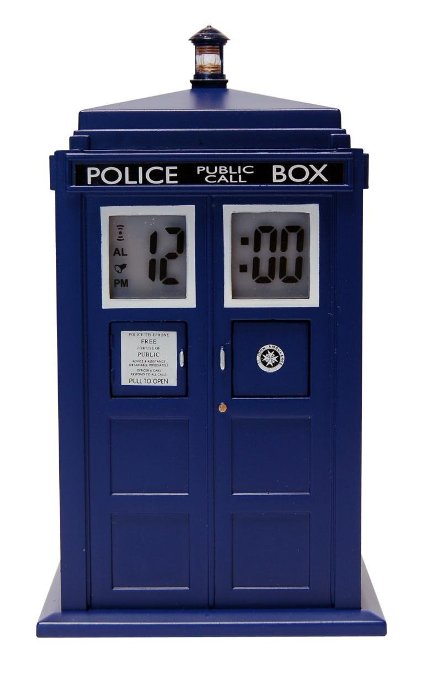 This amazing Doctor Who TARDIS Projection Alarm Clock for fans of the hit BBC show Doctor Who projects the time and the Doctor Who logo onto your ceiling via a projector hole situated on the back. When the alarm goes off, the light flashes and it makes TARDIS sounds! This is one awesome alarm clock that all Whovians should own! Requires 3x "AAA" batteries, not included. The Doctor Who TARDIS Projection Alarm Clock stands approximately 4 1/2-inches tall.
What is Muse? Take your meditation and yoga practice to the next level with Muse: the brain sensing headband. Muse is a tool to enhance your wellness by helping you to train your brain. It's designed to build on the healthy body and mind you are already working on by providing you with real-time feedback during daily guided training sessions. Muse uses sensors to detect and measure your brain signals from outside your body the same way a heart monitor measures your heart rate. Real-time audio and visual feedback plus long-term tracking so you can monitor your progress. Guided training sessions designed to build the skill of focused attention to help manage stress.Portable – works with smart phone or tablet via Bluetooth.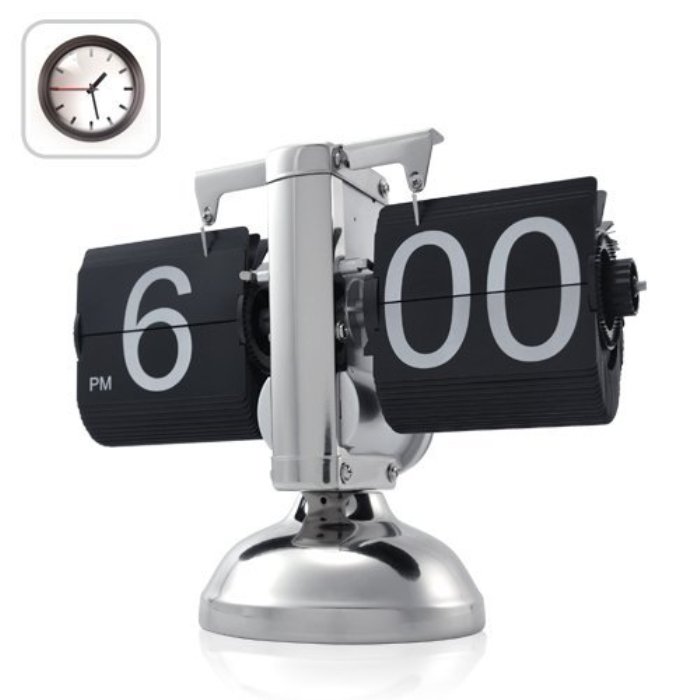 If you have a person in your life that loves a good piece of retro functionality art in their office or bedroom, then this is the perfect time piece! It's a 12 Hour AM/ PM Clock Flip Down Minute and Hour Display Gear Operated;Time Adjustment Dimensions: 165mm x 205mm x 70mm (L x W x D Power Source: 1 x D Battery (not included).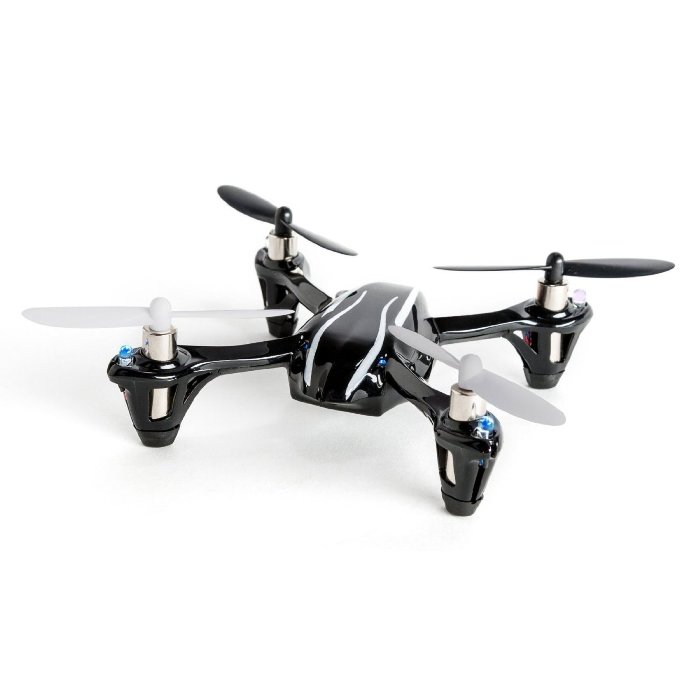 This amazing little Quadcopter from Hubsan may be small, but is powerful and very agile. Its sleek, fully enclosed fuselage houses all the clever stuff as well as the powerful 240mah LiPo battery pack. The X4 is an ultra stable flight platform that will outperform vehicles much bigger than itself and, on calm days, will hover outdoors.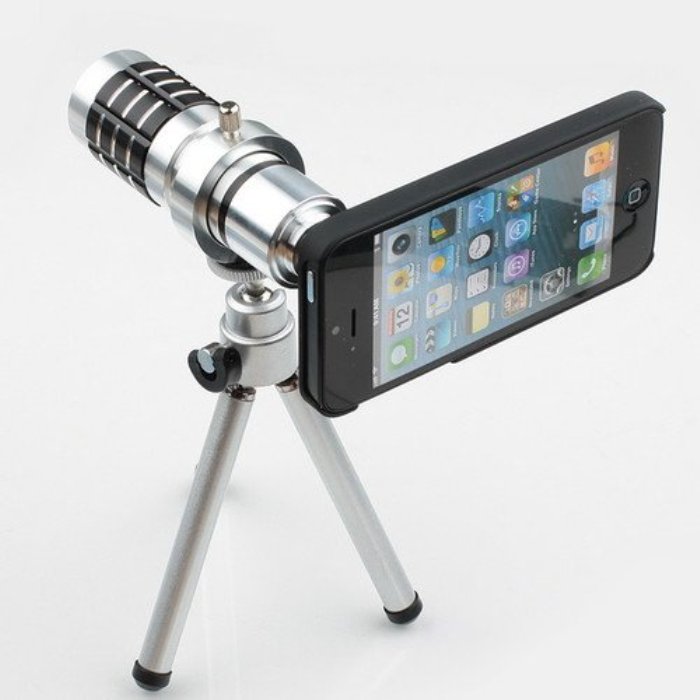 This is a zoom lens set compatible with Apple iPhone 5. Each lens set contains a zoom iPhone lens attachment for 12x the zoom, a sleek, matte black back case that allows you to firmly fix the lens on your iPhone 5, and a mini ball-socket tripod that help you get clear photos or aim the iPhone at yourself.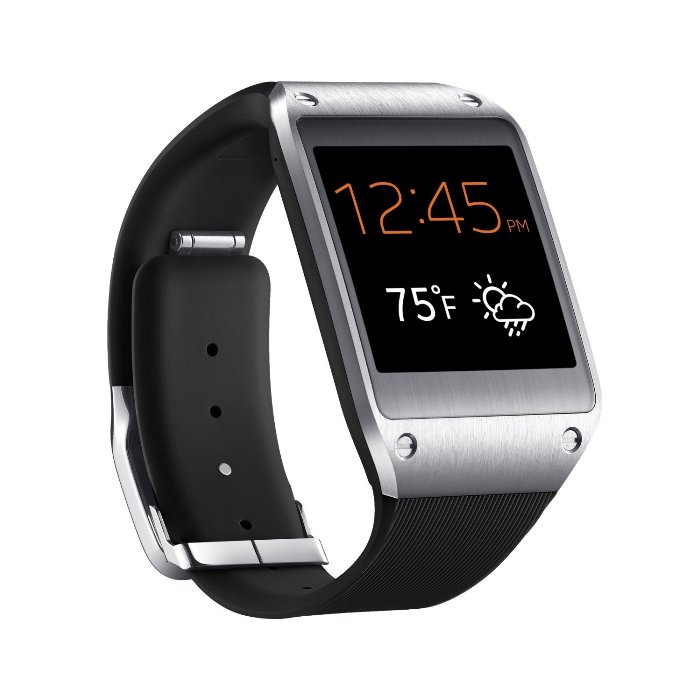 Atooma is a contextually aware horizontal intelligence platform that makes Galaxy Gear smarter. Banjo gives you the power to see what's happening right now, anywhere in the world. Evernote watch app makes it easy to remember things by quickly capturing images and memories and bringing important reminders right to Galaxy Gear.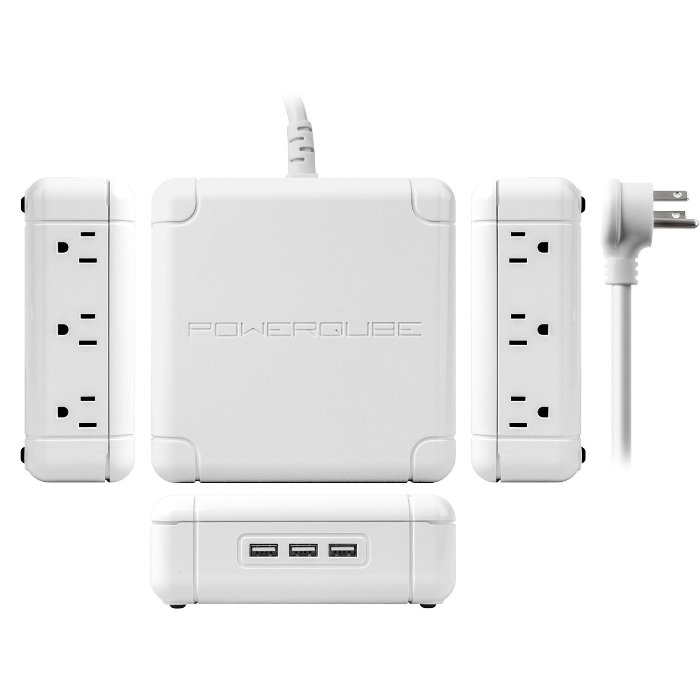 POWERQUBE Smart Charging Station for Smart Devices. The POWERQUBE is your total charging solution for all of your Smart Devices, with the ability to charge 9 smart devices simultaneously through 3 Smart USB ports and 6 AC outlets. The POWERQUBE is engineered with patent-pending SP Technology, with the ability to negotiate and appropriately charge ANY smart device (phone, tablet, smart-watch, e-reader, etc.) on the market today. The POWERQUBE is your TOTAL charging solution that is sleek enough to be placed on your desk, nightstand, kitchen counter, etc., anywhere you need charging solutions for your smart devices. POWERQUBE – JOIN THE REVOLUTION!
Do you have any ideas or suggestions that I can add to the list? Let me know! I'm always on the lookout for fabulous gifts like these!