Planning your spring family portraits is a great way to get creative with your family portraits because there is so much more color, more options for settings and endless creative ideas that don't revolve around a lot of the same themes that get used during the holidays. Family portraits during this time of year can be taken in a studio, home or other indoor setting, or outdoors, where the bright yellows and greens are blazing to life. With the slightly longer, but quickly changing light, sporadic rain, colors that change by the day and so many other factors, it is important that a spring family portrait session is well planned out.
Use these tips to help plan your own spring family portrait session that you can set up with a skilled photographer. When you only have once chance to get all your photos in you need to make sure you are ready and prepared for any necessary changes or alternate ideas.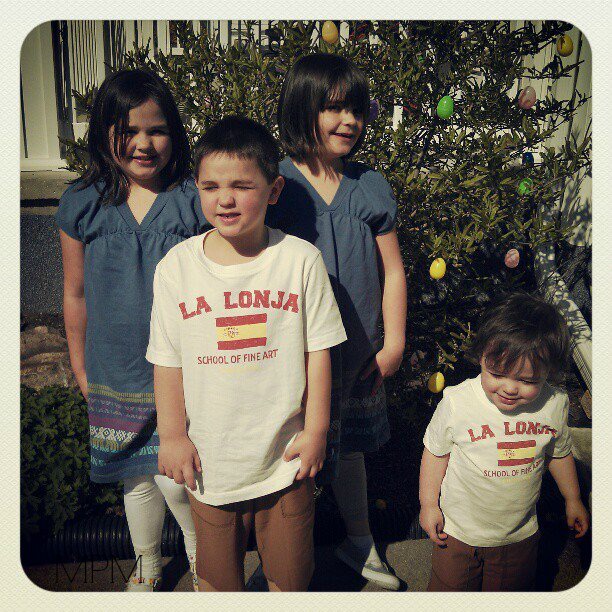 Scout Out Photographers & Studios
Before you even begin thinking about where you are going to get your photos taken or what everyone is going to wear, find yourself a photographer. Photographers and studios have regular times of the year that they are incredibly busy, and spring happens to be one of those times with the increasing popularity of family portraits taken at this time of the year being booked along prom, graduation and wedding photo sessions. Get an idea of the type of portraits photographers are capable of creating by going through their portfolios of work and then make sure that they have some flexibility with dates that work for you.
Start Scouting Locations
Whether you want your spring portraits to be taken indoors or outdoors, begin scouting out locations for a family photo as soon as you know you want one taken. A lot of photographers have places that they regularly use for portraits, but if there is a specific place that better fits you and your family make sure to check out angles, lighting and then mention it to the photographer that you hire so that they can check it out.
Plan for Outfit Changes
With the way spring backgrounds change, or if you are forced to move your portrait session indoors, you may need to do some quick outfit changes. Think about the colors that will best standout against the backdrop you are setting yourself against. Bright colors of spring work great, as do stripes, nautical colors and muted tones when there is already a lot of color in the background. Remember, not everyone in the family has to be matching or in the same color, but you can have fun with ideas and outfit themes as well as coordinating by color. Try colors in the same family, so the family does not appear flat when you try and match everyone up in the same shade.
Busy Background, Simple Sitting
The busier your background is, the simpler you should keep the setup for your portraits. Keep everyone on a blanket, or sitting around a campfire or outdoor bench. Use what is already in the setting you are using to help set up your positioning instead of bringing in a lot of props. Think about taking a casual photograph that involves the entire family being active and engaging in an activity that they all enjoy. This type of shot is harder to set up, but with a limited number of individuals it can actually be a great lifestyle portrait of everyone interacting and look more natural than a traditional posed shot.