The concept of exchanging wedding rings is a tradition that goes back generations. Its origins were from ancient Roman civilizations and have been carried on to the present day. The process of acquiring a ring has certainly changed over time, along with the style and look that wedding rings have today, but the symbol remains the same. A man or woman wearing a wedding ring is showing that he or she is married to another person and is unavailable. It also symbolizes the love and commitment a married person has for his or her spouse. Selecting the right wedding rings before the big day is an exciting and exhausting prospect. Take some time to do your homework before stepping foot inside the jewelry store doors. This ensures you make the most out of your time and your budget.
Setting a Budget
One of the wisest pieces of advice you can heed is to set a budget. Most men and women would love to have an unlimited amount of money to spend on the rings their sweethearts will be wearing for the rest of their lives, but the reality is that not many have that luxury. The good news is that there are a variety of rings to choose from that fit within virtually any budget. Experts in the diamond industry suggest that an engagement ring should cost at least two months' salary, but if you're not able to fork out nearly 20% of your annual income on a ring rest assured that there are affordable diamond rings in almost any price point. The goal is to find something that is as long lasting as it is beautiful.
How to Make it a Surprise
If you want to present your gal with an engagement ring but make the occasion a surprise you have to pay attention to the details. Look at the kind of jewelry she wears on a daily basis. Is it flashy? What color is the metal? Does she wear jewelry occasionally or on a regular basis? The answers to these questions can help you select a unique piece that is truly hers. A reputable jeweler who has had years of experience can help guide you to the perfect ring once you can supply answers to those questions.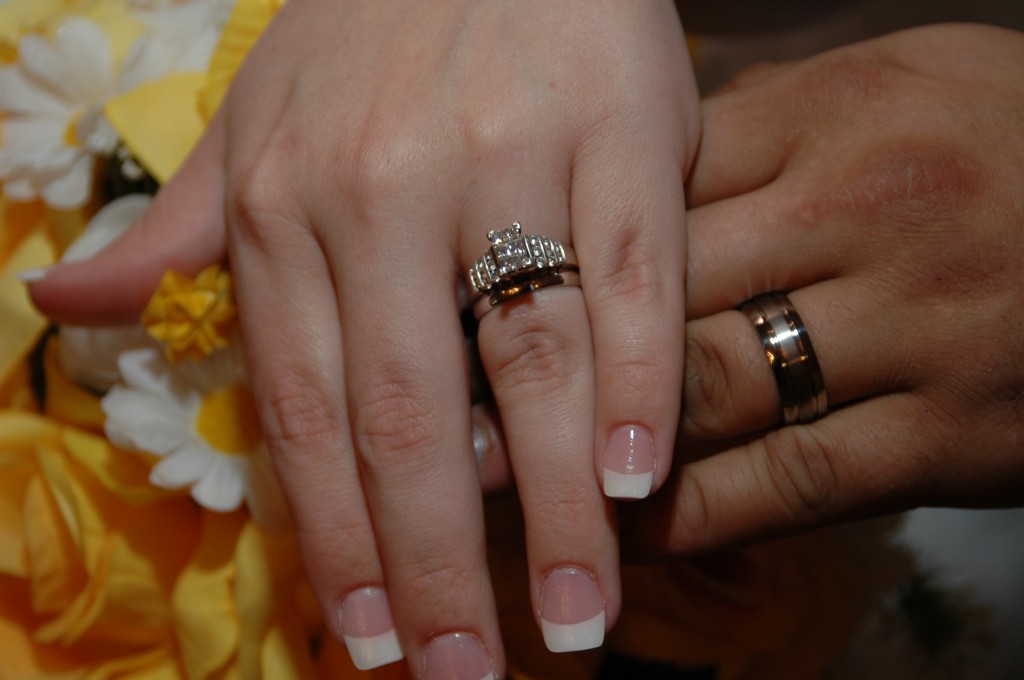 Selecting the Stone
Finding the right stone to go into a wedding ring is just as important as the ring itself. When checking out diamonds, a jeweler may educate you on the four C's: color, cut, clarity, and carat. These four elements largely determine the price of the diamond. Some recommend buying diamonds with high color and cut, but with clarity that is slightly lower. This can help stretch your dollars while providing your intended with a beautiful diamond.
Selecting the Setting
The diamond is generally center stage in a wedding ring, but the setting is crucial in its overall style and design. There are lots of choices to make when it comes time to purchase a diamond, and there are also lots of choices when it comes time to select a setting. The kind of precious metal to be used is important—platinum, white gold, and yellow gold are all options that can be considered. You may also want to think about wedding sets. They provide the couple with complimentary pieces that will be beautiful for a lifetime of love.
Article courtesy of ShaneCo.com