[vc_row][vc_column width="1/1″][vc_column_text css_animation="right-to-left"]Do you ever wish your friends and family members would actually read what you are writing? Maybe they are curious about what you do as a blogger but they don't really "get it". It's nice when strangers and other bloggers interact with your posts, but there's just something special about getting feedback from your friends. Here are 3 ways to bring your friends to your blog. Try them and see what happens!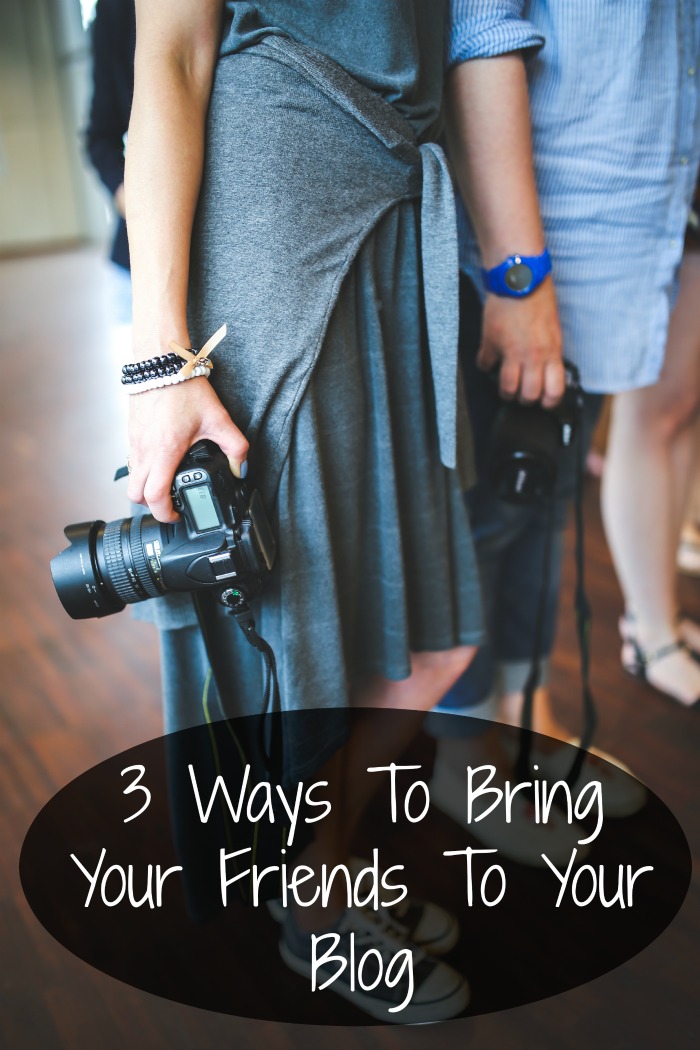 1. Talk about things your friends know
Chances are good that your friends don't know much about SEO, blogging or social media. But they probably do care about recipes, snacks, crafts or your kids. So create at least two posts a month that you know will appeal to your friends. Use strong pictures and write the story with your friends in mind. Don't focus these posts on SEO or use sponsored content. Just write something that will be interesting to your friends and family.
2. Tag them on Facebook and Instagram
Think about where your friends spend their time online. Are they on Instagram? Facebook? Twitter? Once you have the post ready that you wrote for them, then tag them! Make it very clear how to get to your blog article. Don't promote the same way you do for your sponsored content. Use a conversational tone. Try something that directly relates to them and shows why they want to click the link.
Hey [insert friend name here], I just made an amazing dessert for the party we're going to tomorrow night. Want to see how I used your recipe? Click [blog link here]!
Many times our non-blogging friends don't realize that you write these great recipes/crafts/tutorials and need to be pointed out and invited to see your latest post.
3. Don't spam them
This technique doesn't work if you do it all the time. If you're not careful, then your friends will feel like they are being spammed. Remember that they care more about you personally than they do about your blog. If your friend becomes a fan, then you've scored something big. But remember, that the majority of your friends will not become regular readers. Invite them. Encourage them. Show them how to find you then let it be a natural progression.
Do your friends and family members read your blog regularly? I'd love to hear how you get them to engage with your blog?[/vc_column_text][/vc_column][/vc_row]