[vc_row][vc_column][vc_column_text css_animation="right-to-left"]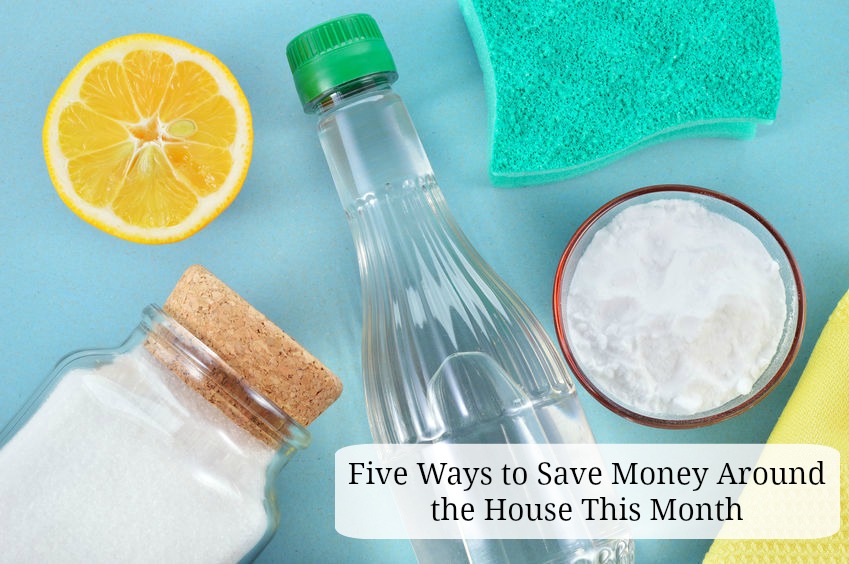 Saving money on a monthly basis may sound like a chore. But what it actually becomes, if you do it every month, is a good money habit. Good money habits are worth a little effort to implement and preserve. A great way to start developing these habits is to find ways to save money around the house this month. Begin with some of the money saving tips below.
1. Make Your Own Household Cleaner
Believe it or not, this is quite easy to do. There are a variety of recipes you can use and most use ingredients you already have around the house, like vinegar and bi-carb soda. The good thing about homemade cleaners is you can use them for quite a range of cleaning tasks, including the kitchen, bathroom, doors, windows… just about any surface you have in your home. Squeeze in some lemon if you'd like your place to smell great too.
2. Turn Off the Lights
We all have a friend or relative who compulsively turns off the lights as people leave the room, even if they're turned right back on again in a few moments. The money saved from turning out the lights once you leave the room or head out for the evening adds up over time and can significantly reduce your utility bill.
3. Remember to Unplug
Actually unplugging 'standing' appliances is another small change which will save you money in the long term. If there are any electrical items you're not using in your house at the moment, like the computer or the kettle, unplug them. Only plug them in when you actually need them. The TV is not usually needed during the day and neither is the DVD player. Start with those. Perhaps the bar fridge is empty during winter? Unplug that too.
4. Rediscover the Library
Your local library is likely to have loads of DVDs and even video games you can borrow. There is no need to run up expensive hire fees or data usage charges for movies and TV series from the local video store or via a download service. It's free to join your library and then you can access a range of entertainment options for very little outlay.
5. Take Action Against Your Debt
The more debt you have, the more money you're losing to the interest on your repayments. A great initiative to take this month is to look seriously at reducing your debt. One way to d this is through refinancing or consolidating you debt. You can learn more about debt consolidation and refinancing at Debt Rescue .
Good money habits lead to good money management and can allow you to get on top of your debt. You can start by making small changes to your lifestyle and doing little things around the house to make a big difference over time.
What are your top tips for saving money around the house on a monthly basis? Share your wisdom in the comments below.[/vc_column_text][/vc_column][/vc_row]