Setting up shop on Etsy is super simple! Making your shop successful? Not so much. Use these 9 Secrets to an Amazingly Successful Etsy Shop to help increase your earnings from the get-go.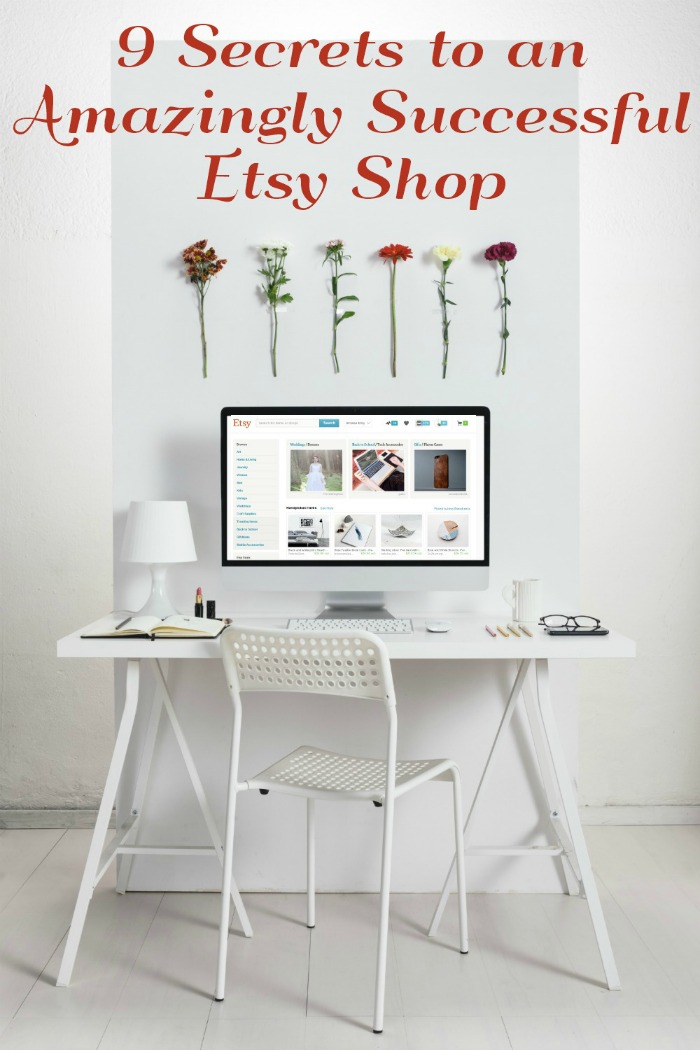 Do some market research. Check out not only other successful Etsy shops, but other stores and shops in your niche.
Be amazingly creative. Now, it's time to create your username. This is your time to shine. Please, for the love of all things handmade, do not name your shop "craftsbymomofthreekids" or "stuffidoinmysparetimetomakemoney". Use your creative side to come up with something that will be perfect.
Tip: Don't be too specific, just in case you want to expand your shop in the future. If you name your shop something-jewelry but decide to expand to paintings, you're going to have a mess on your hands.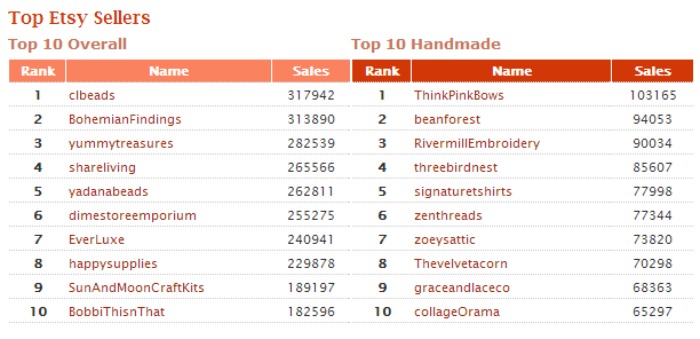 Get involved on the boards. Even before you start selling, join the Etsy boards and be active! Offer advice, answer questions, and "heart" other sellers items. Be careful, though – the boards can turn on you if you express opinions that aren't popular… and that could affect your sales.
Take amazing photos. If you don't have photography skills, it's time to learn them or hire a photographer. Even if you hire the photographer and pay them in trade, amazing photos are a must, so get it figured out!
Tell your story. Everyone has a story. Tell yours in an interesting way, and your shop just might go viral! Your customers want to know more about you, and they're going to be more inclined to share your shop with others if there is an intriguing story behind your shop name, shop, etc.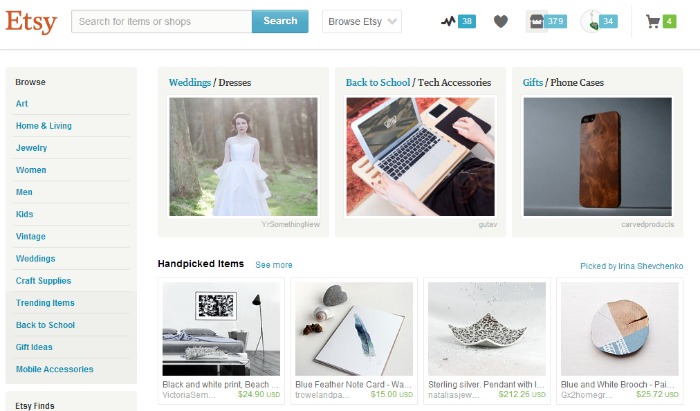 Be a customer service rock star. Be honest about your turn-around and shipping time. Ship like you're sending each item to a celebrity. Answer convos as quickly as possible. Be polite, and treat your customers how you would like to be treated.
List like a pro. Good tags and SEO will increase your search rankings and visibility of your products on Etsy. You have 13 tags – USE THEM! Start with basics (jewelry, earrings, handmade), then more specifics (silver earrings, silver heart earrings). Fill those 13 tags! This is the best way to market your shop without breaking the bank (because it's FREE!).
Tip: Still have some tags left? Use your shop name as a tag. Once you get even a small following, people will start searching your shop name and then they'll be able to find you.
Time it just right. What's trending? Etsy has e-mail newsletters that highlight things that are trending. Use this to your advantage! Spread your listings out, and make sure you list daily. Consistency is key. Watch your stats to see when potential buyers are browsing and shopping.

Tip: Try listing 24 hours a day – one at 7AM, one at noon, one at 7PM, and one at 3AM. See which one gets the best results. You might discover customers from other parts of the world!
Use social media to your advantage. Tell your story, use inspirational words, and make people want to buy from you. Social media is FREE, so use it!
What's your best tip for a successful Etsy shop?