Unique and thoughtful eco-friendly gifts are sure to put a smile on the face of your most earth-conscious friends. From jewelry and cosmetics to more practical items, the possibilities are endless. Here are some great gift ideas for the people in your life with a passion for sustainability.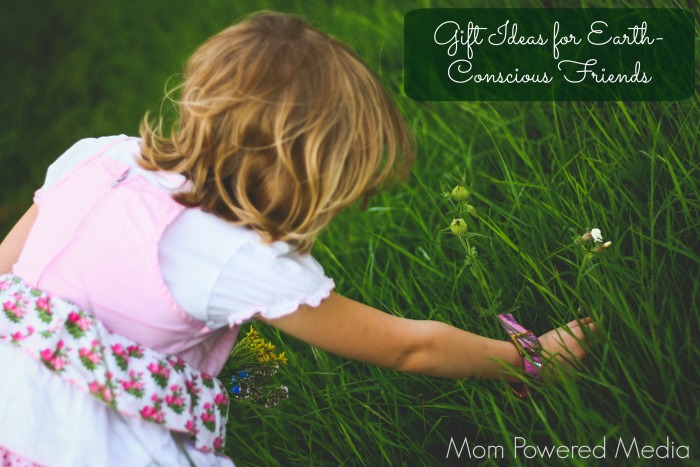 Water Bottles
It might not sound like the most extravagant purchase, but a water bottle made from reusable and recyclable materials is the perfect gift for an earth-conscious friend. Plastic water bottles manufactured with hazardous chemicals are causing the ecosystem serious damage, due to their non-biodegradable qualities. Reusing the same bottle is one of the simplest ways to help the environment and, with such a variety of bottles to choose from, picking a design to suit your friend's style should be easy. Browse a retailer of sustainable goods, such as Biome, to discover a range of eco water bottles made from safe and reusable materials, such as glass, stainless steel, and BPA-free plastic.
Stationery
Who could possibly resist stylish and eco-friendly stationery? Your earth-conscious friends can keep track of their appointments in a journal manufactured from recycled paper, using a pen made with responsibly harvested timber. Other popular stationery items include biodegradable coloring books, wood-bound notepads, and sustainable staplers.
Cosmetics
Many cosmetics contain chemicals that can be absorbed into skin, exposing the human body to synthetic and potentially harmful chemicals. Makeup produced with natural components is a safe alternative, making it a great choice for an earth-conscious friend. Mineral makeup is especially popular for its sustainable properties, as it can be produced using entirely natural ingredients but still achieves high quality results. If your earth-conscious friend already owns eco-friendly makeup, simply give them some brushes to apply it with. Makeup brushes made from bamboo with soft, cruelty-free thistles will have them looking and feeling their best.
Gardening
Earth-conscious people love organic vegetables, so why not give them the chance to grow their own? Creating a garden is easy and rewarding; all you need to do is provide a do-it-yourself veggie garden kit that includes a few seeds and some basic instructions. Throw in a selection of gardening accessories, such as a watering can and some organic pest repellent, and your friend's vegetables will be sprouting before you know it. Maybe they'll even cook a meal or two for you – everyone wins!
Jewelry
Wooden watches are one of the latest trends in eco-fashion jewelry. Handmade from salvaged timber, these timepieces are unique and environmentally friendly. Completely free of artificial particles, wooden watches are very light and can be adjusted to size by adding or removing links. Timber is one of the most sustainable products used in the manufacture of jewelry, with many pieces made from either recovered wood or ethically harvested trees. Whether painted in bright colors or stripped back to reveal the timber's natural pattern, there is much to love about wooden pieces of jewelry.
Which of these ideas would best suit your earth-conscious friends? If you can think of any other eco-friendly gifts, please share them in the comments below.